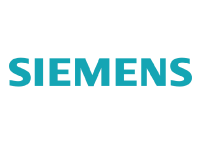 Siemens is active in more than 200 countries, focusing on the areas of electrification, automation and digitalisation. One of the world's largest producers of energy-efficient, resource-saving technologies, Siemens is No. 1 in offshore wind turbine construction, a leading supplier of combined cycle turbines for power generation, a leading provider of power transmission solutions and a pioneer in infrastructure solutions and automation and software solutions for industry. The company is also a leading supplier of medical imaging equipment – such as computed tomography and magnetic resonance imaging systems – and a leader in laboratory diagnostics as well as clinical IT.

Turck Banner is a global company and a globally recognized leader in the field of process and industrial automation. Their sensors and vision sensors, LED lights and indicators, wireless and safety products are used by companies large and small, from industry leaders in the Fortune 500 to innovators just entering the market. Headquartered in Minneapolis, MN, Banner has sales offices, production facilities, and field representatives throughout North and South America, Asia, Africa, Australia, and Europe. Companies all around the world use their award winning products and solutions to increase efficiency, reduce expenses, ensure quality, monitor and control processes, safeguard equipment and protect personnel.
For five decades Banner Engineering have grown their business, relying on the quality and performance of their products and solutions, as well as their expertise, experience and integrity.


LineSpex has perfected industrial vision camera systems and have built a reputation for over a decade for being "dependable, reliable & affordable". LineSpex is currently in 19 Countries and 40 states within the United states. Their customer base includes many of the Fortune 100 manufacturing companies and they are committed to providing highly quality productivity camera solutions for automated manufacturing and lean production lines; delivering exceptional customer service with extensive product knowledge.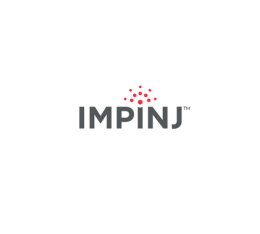 Impinj is a leading provider of RAIN RFID solutions. The Impinj Platform connects billions of everyday items such as apparel, medical supplies, automobile parts, drivers' licenses, food and luggage to applications such as inventory management, patient safety, asset tracking and item authentication, delivering real-time information to businesses about items they create, manage, transport and sell. The Impinj Platform wirelessly delivers information about these items' unique identity, location and authenticity, or Item Intelligence™, to the digital world, which Impinj believes is the essence of the Internet of Things.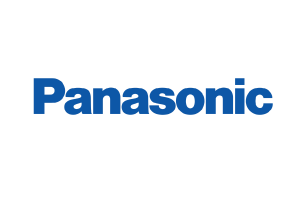 Panasonic is one of the largest product manufacturers in the world, comprised of 473 companies and employing over 260,000 people. They also own one of the world's largest patent portfolios and are a global provider of comprehensive solutions for businesses as well as consumers — solutions for your home, your work and when you travel.
Known the world over for their consumer electronics and lifestyle products, Panasonic is also a global leader in providing solutions for business – being one of the world's leading providers of infotainment systems for automakers, inflight entertainment and communications (IFEC) for airlines, as well as battery and related solutions for the world's most advanced hybrid and electric vehicles. Panasonic are also a leading provider of ruggedized laptops and tablets.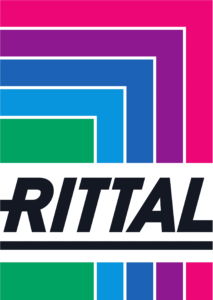 Since its foundation in 1961, Rittal has continuously evolved into the world's leading systems provider for enclosures, power distribution, climate control, IT infrastructure and software & services.
Today, "Rittal – The System." offers you a perfectly coordinated system platform. It unites innovative productions, pioneering engineering solutions and global service to accommodate the most diverse requirements. It caters to a whole host of industries, from machinery and plant engineering, to the automotive industry, through to information technology.
A workforce of 10,000 manufactures and develops "Rittal – The System." on your behalf. Ensuring you stay on track for success. Tap into synergy potential with our sister company Eplan, the leading manufacturer of software for cross-disciplinary engineering solutions.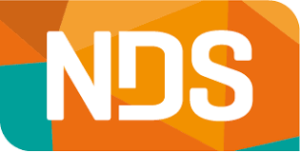 NDS is specialized in Smart Digital Signage software for effective display communication. They make digital signage smart by connecting with data sources such as Microsoft® Exchange, Microsoft Dynamics®, SAP®, content management systems, video surveillance systems, room reservation systems, queue management solutions and social media.
Based on these data sources, they dynamically change display content, creating a strong digital signage solution. For maximum engagement with your audience they add interactivity, real-time web content and analytics to your digital signage solution.
Smart Digital Signage is powered by PADS4, out-of-the box software to design, schedule, distribute, play and manage any message on any screen at the right moment for the right audience.