Our solutions offer the following benefits across all manufacturing verticals:
Fast implementation and non-invasive integration.
Visualisation on real-time digital kaizen boards.
Bridging the gap between IT, OT and operations.
Operations staff can enable their plant to work with optimum performance maximising operational efficiency.
Monitoring overall operational performance of machines and operations in real time giving actionable intelligence.
CFR21 Part 11 & Gamp5 approved business process automation applications.
Our modular solution also allows tablets to be used for business process automation for QMS, CMMS, Compliance and Training.
We offer full accountability by providing identification using barcode or RFID login to give an audit trail of operational efficiency and traceability.
We also have the expertise to interface our data directly into any MES or ERP systems.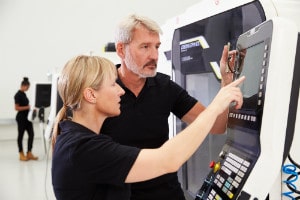 The medical devices industry is very fast moving with constant innovations, disruptive technologies and mounting pricing pressure. In response to this challenge many companies are looking for ways of streamlining systems that reduce resource and operational costs transforming critical operations. Medical Device companies are absolutely focused on producing life changing products where quality patient care is always the central core value. With the advent of low cost manufacturing emerging markets, cost and margin are coming more and more into play. Our QMS systems and data collection alerts people in real-time of any quality issues that may occur on the factory floor, enabling immediate action to be taken to resolve the issue immediately. We are a strategic partner to the medical device industry providing world class industry proven solutions that deliver operational efficiency. We have worked across all manufacturing sectors with over sixty years combined experience with a wealth of knowledge in data capture and manufacturing operations.
Pharmaceutical companies today face accelerating challenges due to fast moving markets, patent cliffs and generics. We reduce this challenge with the integration of our solution which streamlines operations reducing resource overheads, while increasing operational performance using visualisation and actionable reporting metrics. Our turn-key solutions give you complete transparency of the operational efficiency of your production facility reducing costs, time, risk and resources. The Pharmaceutical industry is dedicated to the continuous improvement of human and animal health but also needs to maintain operational efficiency and profitability while maintaining the highest standards of quality and safety. We offer a data collection solution that optimises the performance of your manufacturing process giving granular detail from machine-operator level right up to the holistic overview of a plant floor operation. Our software offers downtime analysis reducing costs on an ongoing basis once initial benchmark targets have been achieved.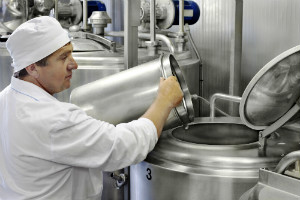 Food and Beverage manufacturers demand operational excellence requiring reporting, monitoring, controls, trending and alerts. For process operations maintaining operational efficiency while maintaining strict regulatory directives, we have a proven solution. Whether you are a dairy processor, ingredients producer or a bottling plant, we offer the metrics and KPI's giving tangible actionable intelligence to improve your overall operational efficiency. Our Food and Beverage solutions provide operational accountability using barcode or RFID login identification to give an audit trail account of operational efficiency and traceability. Our Solutions offer a QMS (quality management system) solution to monitor quality issues in real time and highlight production problems before products have even left the manufacturing floor. We offer complete transparency of your operational performance by giving the visibility and controls required to monitor the manufacturing operation.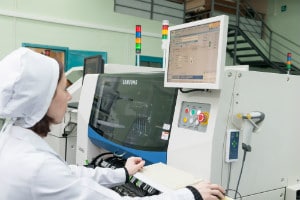 Leading manufacturers demand turn-key solutions for operational performance monitoring using visualisation, HMI, data capture, diagnostics for the control of the overall operation performance efficiency. Our solutions are fast to implement and are a non-invasive retrofit solutions that allow you to start gathering data quickly on the manufacturing floor with minimum disruption. Our solutions help operations to manage the plant to work to optimum performance and operational efficiency using real-time quality performance data, from both machines and operations. We enable our customers to efficiently produce products while maintaining the highest quality standards. We allow the monitoring of the overall operational performance of the factory floor giving total operational transparency. Our solutions are fully scalable from data collection of operations and machine performance to business automation modules such as QMS (Quality Management Systems) CMMS (Computerised Maintenance Management Systems) to even more complex solutions like interfacing this operational data into existing MES (Manufacturing Execution System) or ERP (Enterprise Resource Platform).