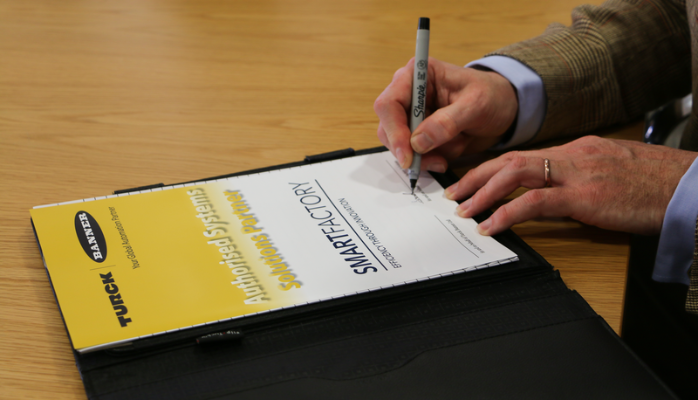 In 1990, Turck Banner Ltd was formed and commenced trading in response to growing customer demand for sales, marketing and technical support of sensors, automation components and systems. Since its inception, Turck Banner Ltd has established its reputation industry wide for high-quality sensing and control equipment. Because Turck Banner Ltd is always introducing new products and technologies, the number of industries it serves – and the number of applications in those industries – is always growing.
Hans TURCK is a leading manufacturer of inductive proximity sensors, capacitive proximity sensors, connectors, cables, cordsets, fieldbuses and automation controls.
Banner is a leading manufacturer of photoelectric sensors, ultrasonic sensors and machine safety products.
Banner and Hans Turck are recognised industry leaders in sensors and related automation products. Both have worldwide representative networks, and their product lines are strongly complementary. Turck Banner Ltd offers a comprehensive range of products for manufacturing and safety applications.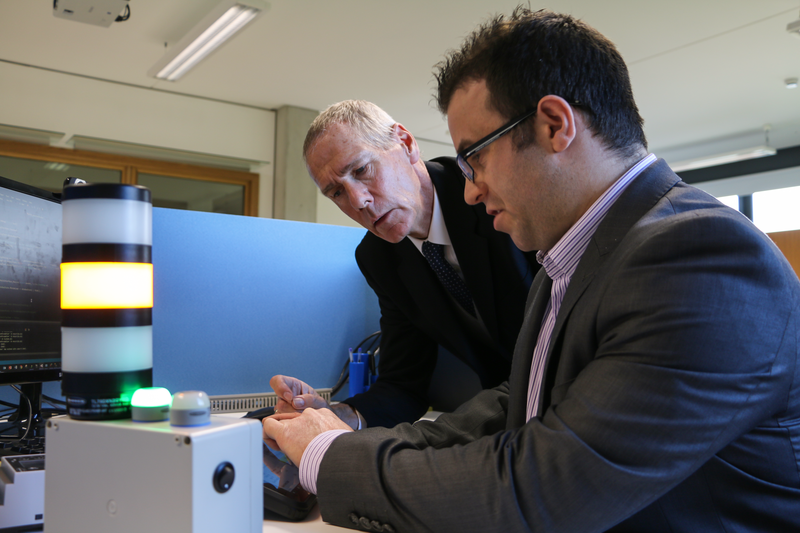 Smart Factory Applications Developer Frank Fallon demonstrating a Smart Factory solution which uses Turck Banner products to Turck Banner Marketing Director Mr. George Perkins.
Smart Factory CEO Brendan Sheppard demonstrates how our rugged Tablet PC connects to the Banner equipment wirelessly by using emerging technology Industrial Internet of Things devices to help companies move to the next level of operational efficiency using actionable intelligence.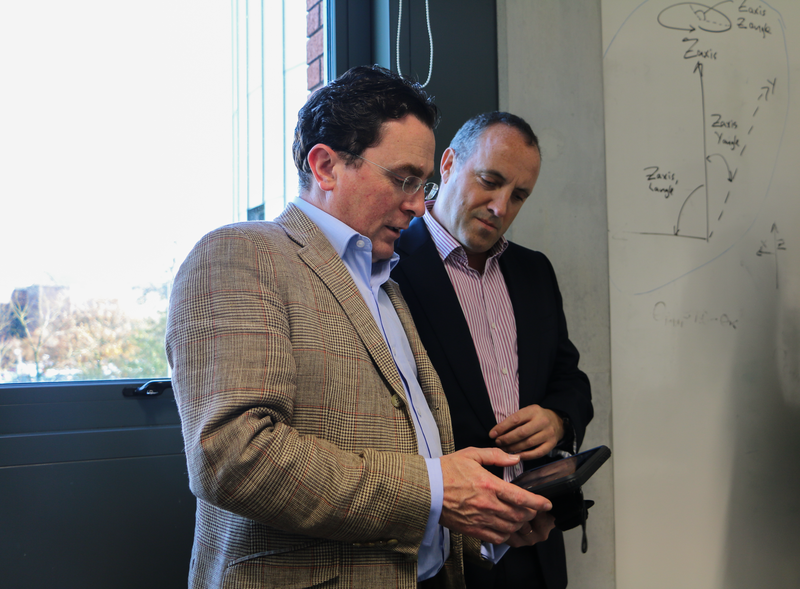 Smart Factory are extremely proud to become a Turck Banner Solutions Partner.