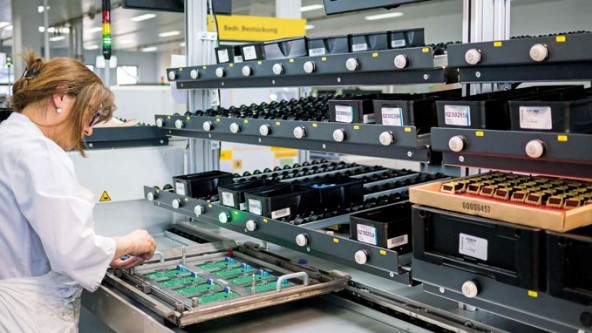 Pick-to-light solutions help manufacturers reduce delays and the risk of error in the assembly process – boosting product quality and reducing cost.
Does any part of your process involve picking items from racks or bins or shelves in order to fill orders?
Do you spend time searching for components among drawers of similar looking materials?
Do ever-changing work orders add confusion to the fulfilment process?
Does this lost time mean delays to your process and costs to your business?
Often, lights can be very useful in assembly settings to keep workflow efficient and reduce errors. They can be used to signal to the assembler which part they need to pick next in a production process.
The SmartFactory Pick-To-Light workflow provides a simple solution with a visual indication of the required parts based on a work order.
Actions (correct or false) are indicated by means of lights and optional audible signals. Completed operations can either be automatically or manually acknowledged.
In simple terms, the user scans a work order – this can be bar-codes, RFID tags or even enter a code on a screen – then the system reads a database of products, accesses their associated locations and turns on the appropriate light.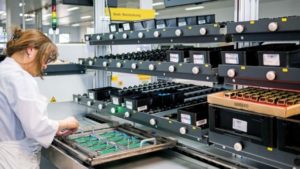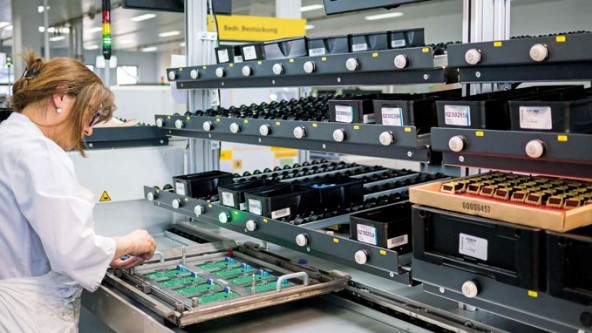 Why use the SmartFactory Solution?
The Pick-to-light from SmartFactory is a workflow within our Work Area Performance System (WAPS). This java-based application will run on a Windows PC and can be accessed and configured using any device capable of viewing a web page.
Features and Advantages
Quick and easy to configure and set up
Easy to make changes in the future – all these changes can be made via a web page;

Add, Remove and edit products and work orders
Re-assign products to different spaces

Web based interface requires minimal user training
Can be adapted to your requirements

Multiple bins and racks
Industrial, Clean room capable solutions if required

Monitor stock levels in the work area and automatically call for replacements
Wired, wireless and non-contact verification systems available
Built in hardware test for all lights
Full solution from hardware to software provided by SmartFactory – one point of contact
Confirmation records can be created for quality control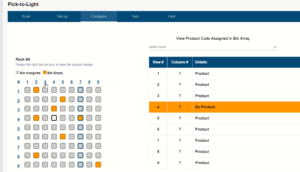 SmartFactory Pick-to-Light solutions are based on IP67 components to allow robust, fast and error-free installation. The plug-and-play qualities inherent to our solution result in reduced installation times coupled with an almost 100 % error-free installation with drastically reduced labour costs.
Solutions using IP20 components are also available on request. Due to a modular hardware and software approach, tailor-made complete solutions can be readily and cost-effectively realised to our customers' requirements.
Our experience in this field and our ability to provide one-stop shopping for the complete solution ensure that all components inter operate perfectly.
Contact us at info@smartfactory.ie for more information