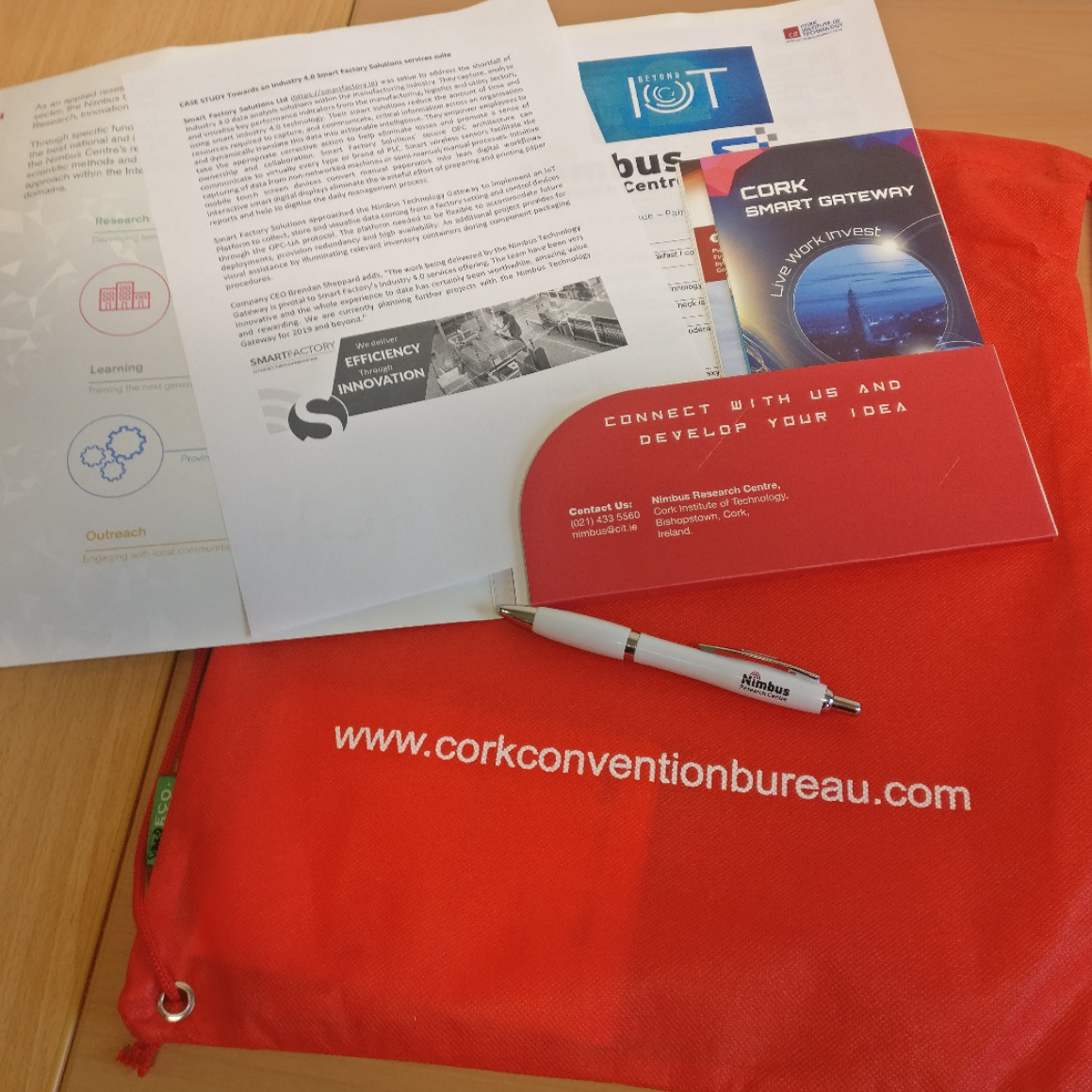 SmartFactory were delighted to be included in the gift bag yesterday at the Nimbus Research Centre Beyond IoT event in Páirc Uí Chaoimh. Well done to all of the organisers involved.
Our work with the Nimbus centre was presented as a case study of how industry and academia can combine to work on leading-edge IIoT projects. SmartFactory have been delighted to work with the technologists in Cork on this project and have plans for more in the future.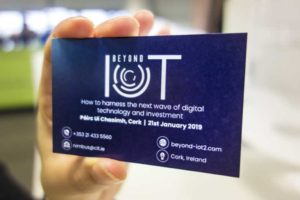 TEXT FROM THE CASE STUDY;
Towards and Industry 4.0 SmartFactory Services suite
SmartFactory was setup to address the shortfall of Industry 4.0 data analysis solutions within the manufacturing industry. They capture, analyse and visualise key performance indicators from the manufacturing, logistics and utility sectors.
Their smart solutions reduce the amount of time and resources required to capture and communicate critical information across an organisation and dynamically translate this data into actionable intelligence. They empower employees to take the appropriate corrective action to help eliminate losses and promotes a sense of ownership and collaboration. Their secure OPC architecture can communicate to virtually every type or brand of PLC. Smart wireless sensors facilitate the capturing of data from non-networked machines or semi-manual/manual processes. Intuitive mobile touch screen devices convert manual paperwork into lean digital workflows. Interactive smart digital displays eliminate the wasteful effort of preparing and printing paper reports and help to digitise the daily management process.
SmartFactory approached the Nimbus Technology Gateway to implement an IoT Platform to collect, store and visualise data coming from a factory setting and control devices through the OPC-UA protocol. the platform needed to be flexible to accommodate future deployments, provision redundancy and high availability. An additional project provides for visual assistance by illumination relevant inventory containers during component packaging procedures.
SmartFactory CEO, Brendan Sheppard adds, "The work being delivered by the Nimbus Technology Gateway is pivotal to SmartFactory's Industry 4.0 services offering. The team have been very innovative and the whole experience to date has certainly been worthwhile, amazing value and rewarding. We envisage further projects with the Nimbus Technology Gateway in 2019 and beyond."
SmartFactory Work Area Performance System (WAPS) is a result of this work and it has already been deployed in some of the leading multi-national manufacturers in Ireland. For more details, see here and contact us at any time.