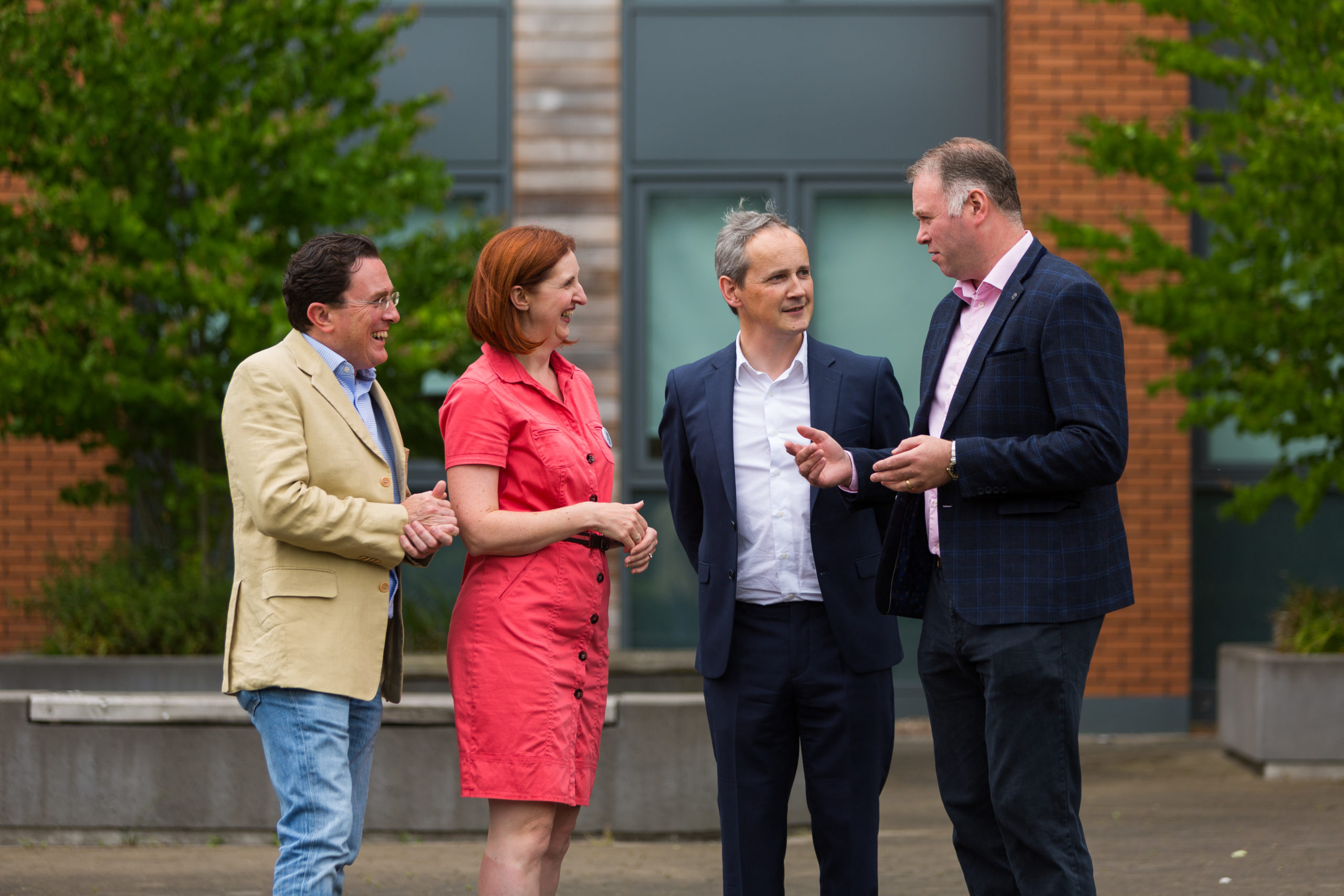 Irish ICT firm announces new software to decrease paperwork and increase efficiency for businesses
Limerick, Ireland – June 15th, 2018 – SmartFactory – a leading provider of solutions that add intelligence into manufacturing processes to drive continuous improvement, knowledge transfer and data-based decision making – today announced a new release of software for its Work Area Performance System (WAPS). This is also a first commercial partnership for CONFIRM – the Science Foundation Ireland Research Centre with the NIMBUS centre at Cork Institute of Technology.
"This new release builds on our existing proven platform to allow even faster configuration and commissioning for our clients." said Brendan Sheppard, CEO SmartFactory.
"Implementing an Industry 4.0 solution doesn't have to be complicated," said Sheppard. "At its heart, it's about getting people away from paper and spreadsheets, and giving them tools they need to capture and analyse data, and visualise KPIs."
WAPS from SmartFactory is a non-invasive retrofit system that captures process data in real-time, giving actionable intelligence to optimise operational performance.
"When we visit companies, we find the same things time and again: they are really good at innovating with new products, but their production processes haven't changed in years," said Sheppard. "When it comes to the Internet of Things and Industry 4.0, lots of companies are doing nothing, because doing nothing is better than spending a lot of money doing something and getting it wrong."
SmartFactory's experience of manufacturing areas has provided a valuable resource to firms both in Ireland and overseas for many years and this new development will provide a platform to bring new and existing clients further along the advanced manufacturing journey.
CONFIRM
Dr Bill O'Leary General Manager of CONFIRM spoke at the launch and said; "Confirm are delighted via our partners in CIT to be launching this new project with Smart Factory. This agreement, which represents the first of its kind within the Confirm Group, is mobilizing best in class research to respond to the real needs of manufacturing in Ireland. By providing companies with a robust, relevant, and timely solution to managing disparate process data it enables prudent decision making and manufacturing optimization. This in essence is what Confirm and smart manufacturing is all about"
CIT
Professor Dirk Pesch, Head of Nimbus Centre spoke and highlighted the benefits of combining industry and academia. "As the first industry partnership through the SFI CONFIRM Centre, the team in the Nimbus Research Centre at Cork Institute of Technology have worked with SmartFactory to further develop an easily deployable, robust and secure technical solution that combines Industry 4.0 technologies and lean digitalisation, driving efficiency through innovation and bridging the IT/OT convergence in smart manufacturing." Pesch continued; "The collaboration with SmartFactory has been an excellent experience for us and demonstrates how academic research and innovation can effectively support the development of indigenous Irish industry."
 Enterprise Ireland
Commenting, Niall O'Donnellan, head of ICT at Enterprise Ireland said, "Enterprise Ireland supports start-ups and innovative companies with global ambition, and we have worked closely with SmartFactory for the last 18 months as they have worked towards this partnership. The founders have a proven track record of delivering high-value automation and data acquisition projects for multinational companies and this software, represents the cutting-edge innovation that Smart Factory can produce. Enterprise Ireland looks forward to continuing to work with the team as they continue to disrupt manufacturing processes to benefit companies in this space."